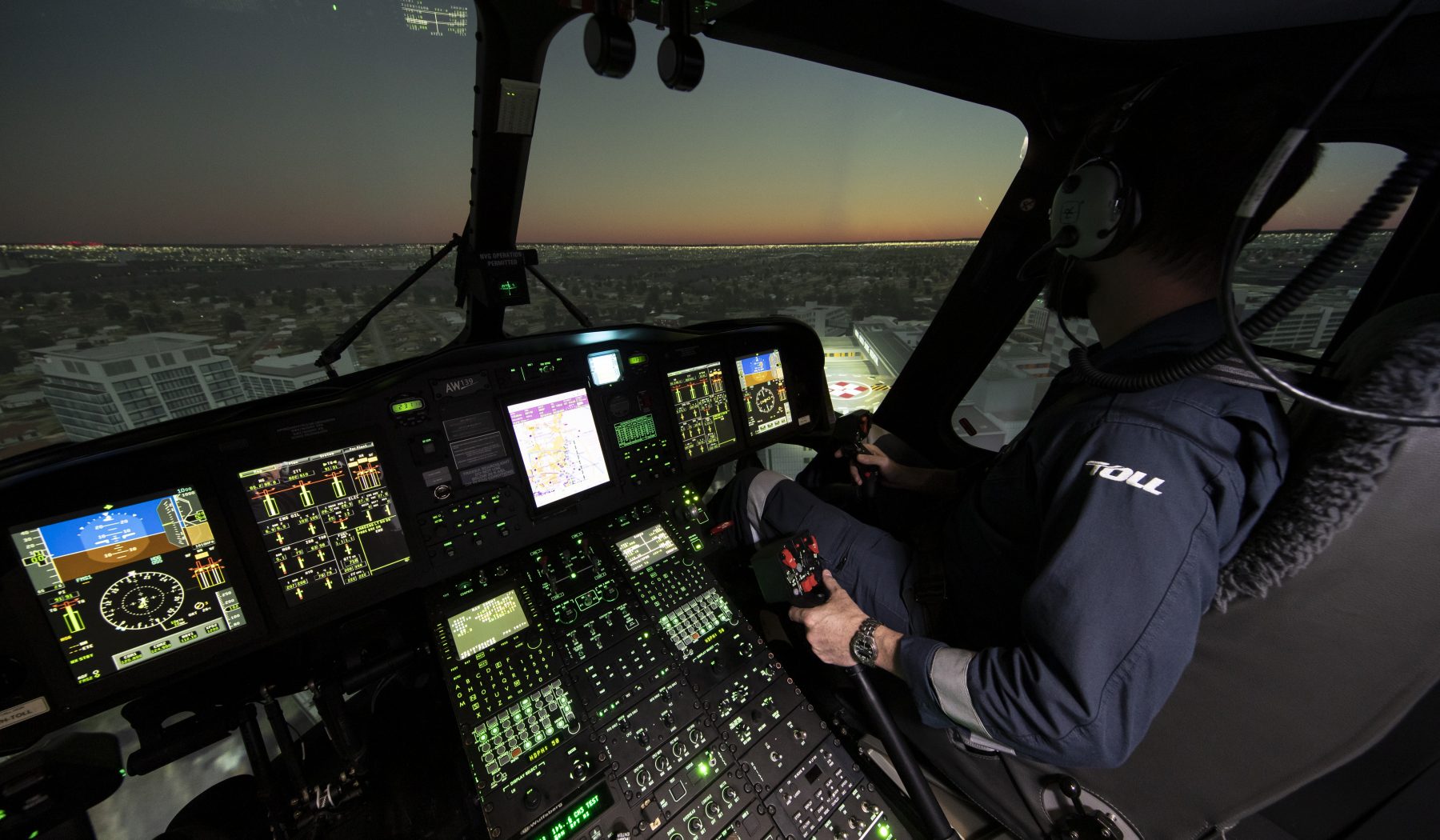 A new Leonardo Authorised Training Centre in Sydney
The ACE Training Centre in Sydney, home to Australia's only OEM endorsed AW139 Full Flight Simulator (FFS), is now formally part of the Leonardo global network of Authorised Training Centres. Owned and operated by Toll, The ACE Training Centre was established in 2016, in partnership with NSW Ambulance, to initially deliver training for the Toll […]
The ACE Training Centre in Sydney, home to Australia's only OEM endorsed AW139 Full Flight Simulator (FFS), is now formally part of the Leonardo global network of Authorised Training Centres.
Owned and operated by Toll, The ACE Training Centre was established in 2016, in partnership with NSW Ambulance, to initially deliver training for the Toll Ambulance Rescue Helicopters' aeromedical crew.
Established as a centre of training excellence locally, it is now positioned to expand its presence into neighbouring markets. As an Authorised Training Centre, the partnership offers the AW139 Type Rating and Recurrent Training packages with a Leonardo approved full flight simulator and syllabus. Eight dedicated ACE Flight Examiners and Instructors met the high standards required by Leonardo to instruct and assess students. Further, two Ground School Instructors are part of the team to deliver the technical elements of a Type Rating.
The ACE Training Centre General Manager, Scott Watkins said "We have always had an exceptional working relationship with Leonardo, this formalised partnership makes us part of a worldwide network of AW139 training facilities".
Established as a world class centre of excellence for training, The ACE Training Centre offers;
– Level D AW139 Full Flight Simulator (FFS) jointly developed by Leonardo and CAE
– 3 classrooms for multimedia training and briefing / debriefing rooms
– AW139 Type Rating Course Content
– Instructor experience
"We are very proud of our long-standing relationship with Leonardo, to be part of their global network of training centres is recognition of Toll's commitment to delivering excellence in training. This is a ground-breaking partnership and the first of its kind in the Leonardo training network, we are committed to playing a part in the ongoing success of the AW139 program" said Colin Gunn, General Manager, Toll Helicopters.
Leonardo Helicopters, Paolo Petrosso, VP of Simulation & Training services commented: "Under the current circumstances, and in alignment with our promise to remain close to our customers, we take great pride in this step of accrediting Toll as a Leonardo Authorized Training Centre for the AW139 Type Rating and Recurrent training, reinforcing our continuous commitment to take care of our customers and make learning accessible to them wherever they are located, be it through our virtual platform or physical network of Training Centres within which we are thrilled to now include Toll."
The AW139 is the most successful helicopter programme in the last 15 years. The aircraft has shown outstanding flexibility for the widest range of civil, parapublic and military applications and has become a benchmark for Emergency Medical Service in its category. Over 300 AW139s fly today in Australasia and almost 60 are in service in Australia, New Zealand and Papua New Guinea primarily for rescue and public service duties. As the fleet grows and the aircraft capabilities develop over time, ACE is uniquely positioned in Australia to remain relevant and up to date.
For all the latest Toll Ambulance Rescue news and updates, please enter your email address below: